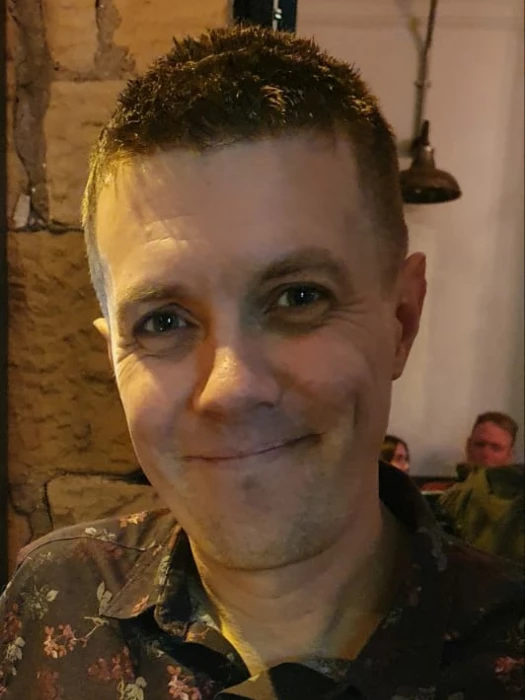 I've been worshipping at Christ Church in Halton since 1998. Just like many people, I've worn a lot of different hats in my time – helping with the old Friday Youth Club, leading Junior Church, a couple of periods as a Church Steward and Senior Steward, and helping with the audio-visual side of Sunday worship. These days I'm the editor of the monthly magazine for Christ Church and Colton Methodist Church, Contact, and it's great fun pulling together stories and news from around the churches, articles and humour to fill each issue. In 2015, after a period of reflection on God's calling in my life, I began training as a local preacher, completing my studies in 2019 and it's a great joy and a privilege to be able to visit churches all over the circuit to lead worship. I'm also a Circuit Steward, working as part of the leadership team to provide pastoral care and support to our Ministers and circuit staff.
Outside my life in the church, I work in risk for a major UK bank, and share my home with my wife Jo, our daughter Bella, who was born in 2001, and our dog Toby. In terms of hobbies, my family saddled me with being a West Ham United fan, and I'm a keen walker, currently planning my second trek of the 96-mile West Highland Way in Scotland.
I'm always happy to hear from anyone in relation to any of my roles within the church – or even anyone who just wants to talk about walking or football!