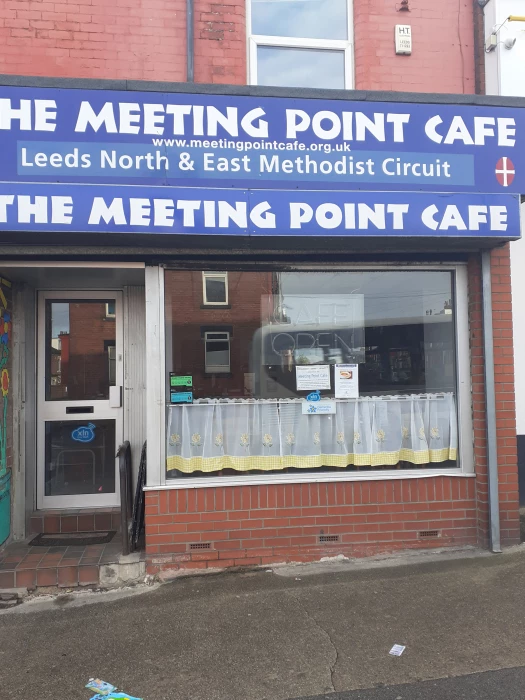 The Meeting Point Café was set up in the old Richmond Hill Circuit in 1992. True to its name, it has always been more than a café. It has been a meeting point where all sorts of people from the local community can come to eat and drink, talk and be listened to. The Café Manager, Pauline, with her team of volunteers has built up a reputation of offering understanding, compassion and a listening ear for the many people who use the café.
The Café was opened as a new and innovative contribution to the Christian presence in Harehills, after the closure of Harehills Lane Methodist Church. A particular highlight in the café's history was when the Queen came to visit the café on a tour of projects funded by the Church Urban Fund.
For all the years it has been open, Meeting Point has continued in its work of offering friendship, care and concern to its many customers.