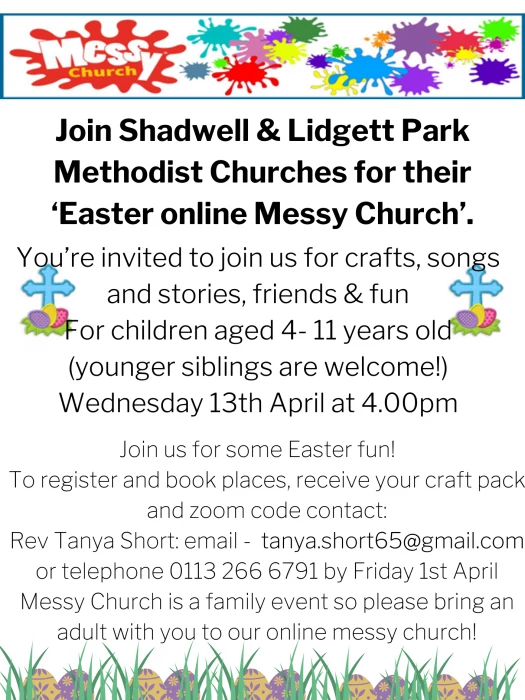 Join Shadwell & Lidgett Park Methodist Churches for their 'Easter online Messy Church'.
You're invited to join us for crafts, songs and stories, friends & fun For children aged 4- 11 years old (younger siblings are welcome!) Wednesday 13th April at 4.00pm
Join us for some Easter fun!
To register and book places, receive your craft pack and zoom code contact:
Rev Tanya Short: email – tanya.short65@gmail.com or telephone 0113 266 6791 by Friday 1st April
Messy Church is a family event so please bring an adult with you to our online messy church!