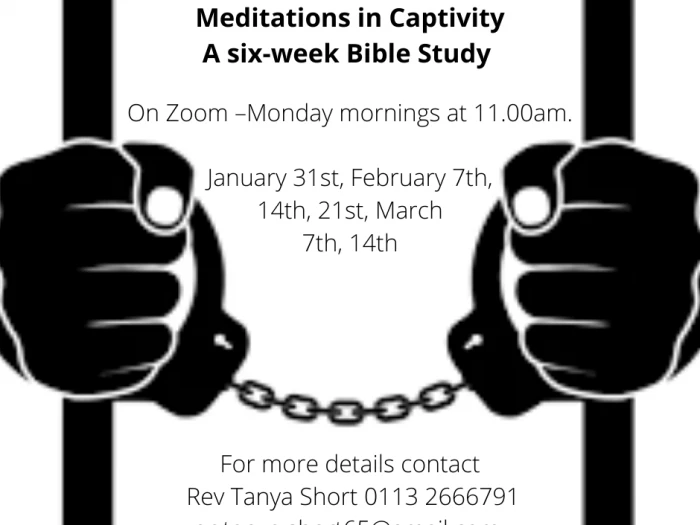 Meditations in Captivity: A six-week Bible Study
These mediations explore the story of Joseph.
Each session concentrates on a different aspect of the story – favouritism and jealously: placed by God to witness: doing the right thing: listening to God: trusting God and God works in mysterious ways.
On Zoom –Monday mornings at 11.00am.
January 31st, February 7th, 14th, 21st, March7th, 14th
For more details contact Rev Tanya Short 0113 2666791or tanya.short65@gmail.com