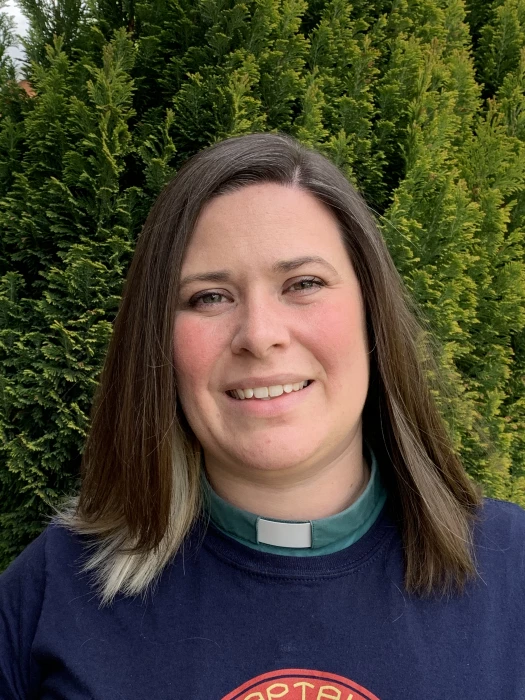 Hi, I'm Becki, and I'm a Presbyter serving the areas of Barwick-in-Elmet, Garforth and Scholes.
I'm married to Mark, mum of two, and enjoy reading, crocheting, camping and catching up over coffee. I'm a fan of Disney, Harry Potter, and Jesus...but not in that order!
My particular interests in ministry are sharing the love of Jesus, helping people to understand that age and ability are no barrier to knowing God, and asking a lot of questions about God and the world.